Torg Eternity – Tharkold Sourcebook 
(English and German)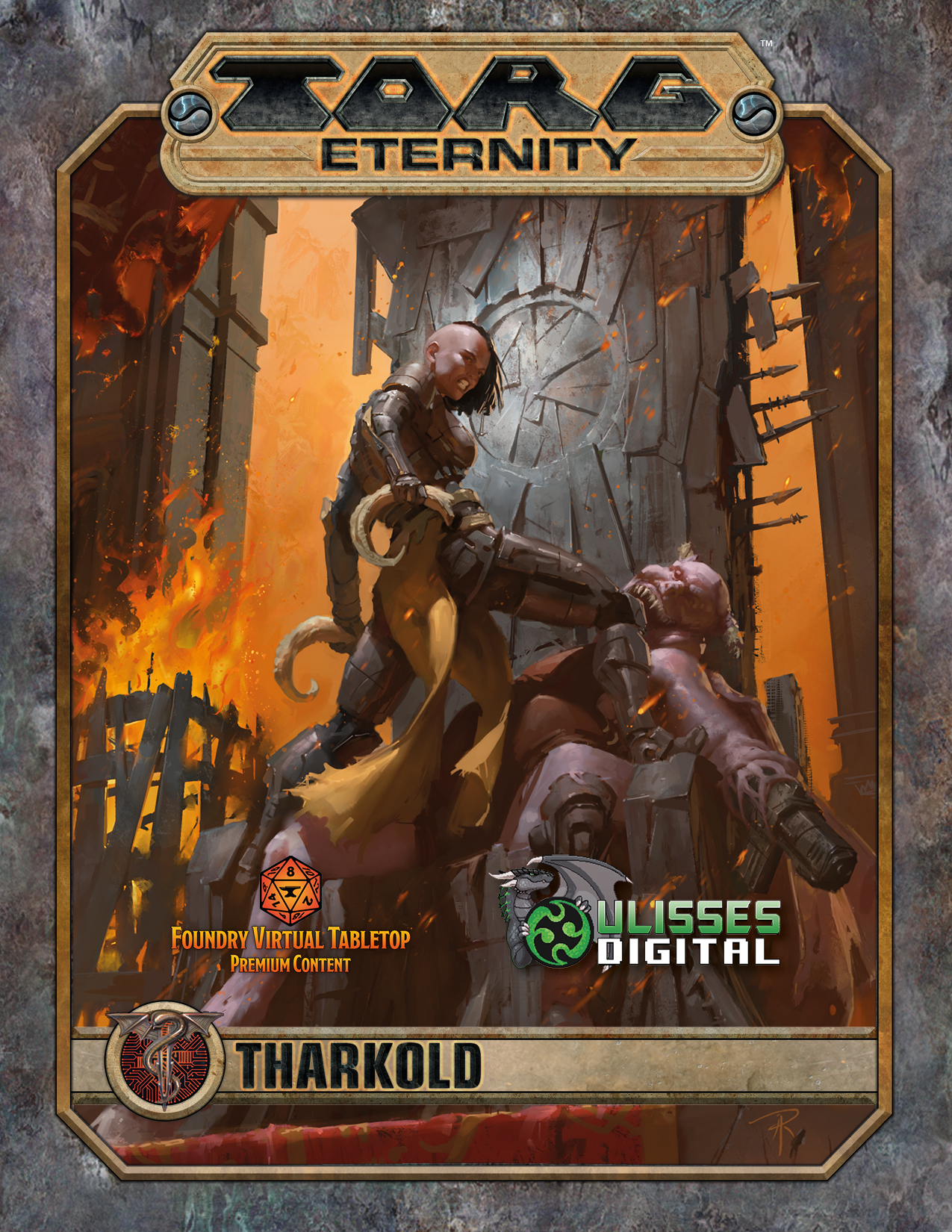 Hell on Earth awaits you in this module! Be prepared for suffering, madness, radiation and demonic abominations and try to change this demonic realm of Tharkold for the better.  
Become a fearless hero and fight alongside other freedom fighters, criminals, renegade psychics or even a rare demon attempting to overcome his evil origin.  
The module contains: 
Five scenes, ready for play in your game 
67 Threats 
16 Vehicles 
The Tharkold Booster Deck 
184 items, with all the perks, items, spells, psionics, eternity shards, occultech, etc. from the Tharkold Sourcebook 
All the images from the Sourcebook as Handouts including the Threat Cards 
A rolltable for Debilitating Mutations 
EXTRA: The Tharkold GM Screen 
PLUS as a bonus, this release includes all 16 archetypes that were released with the GM screen and the contents from the PDF " The Wastelander's Guide to Tharkold" (Core Earth Psionics were added to the Core Rulebook module)! 
To play Torg on Foundry requires installing the system for Torg available for free at: https://foundryvtt.com/packages/torgeternity
Purchase: https://www.ulissesf-shop.com/detail/index/sArticle/2220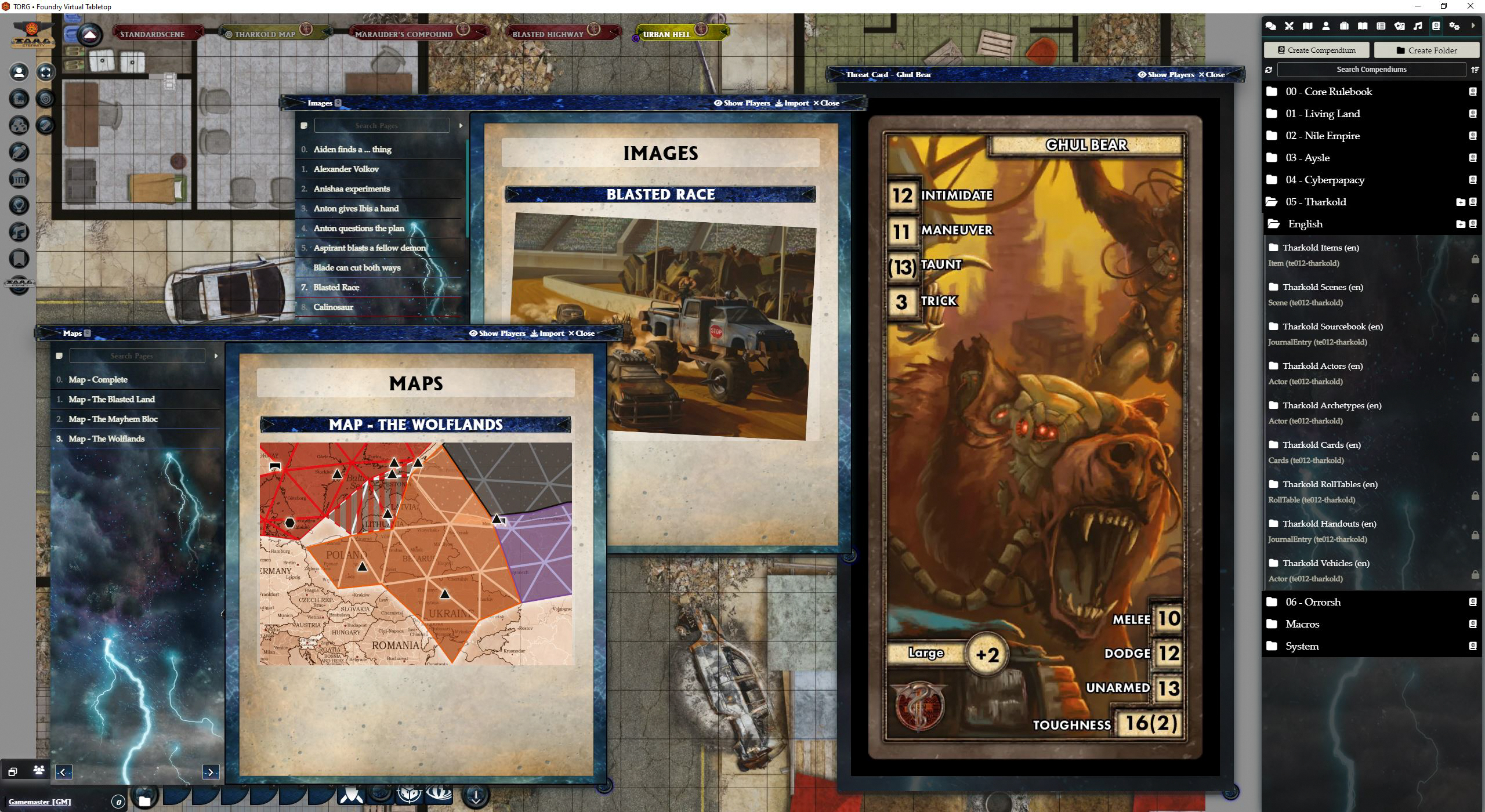 Deutsch
Die Hölle auf Erden erwartet dich in diesem Modul! Bereite dich darauf vor, Wahnsinn, Strahlung und dämonischen Scheusalen entgegenzustehen und diese verheerte Landschaft zum Besseren zu verändern. 
Sei ein furchtloser Held und kämpft mit anderen Freiheitskämpfern, Kriminellen, Renegaten, Psioniker oder vielleicht sogar einer der seltenen Dämonen, die versuchen, ihre bösen Ursprünge hinter sich zu lassen. 
Fünf Szenen, bereit für dein Spiel 
67 Bedrohungen 
17 Fahrzeuge 
Das Tharkold Booster Deck 
199 Gegenstände, mit allen Vorzügen, Gegenständen, Zaubern, Psikräfte, Ewigkeitssplittern, Occultech, etc. aus dem Tharkold Quellenbuch
Alle Bilder des Quellenbuchs als Handouts. 
Eine Würfeltabelle für hinderliche Mutationen 
Der Tharkold Spielleiterschirm 
Als Bonus enthält diese Version alle 16 Archetypen, die zusammen mit dem Spielleiterschirm und den Inhalten des PDFs "Das Ödländer-Handbuch" veröffentlicht wurden! 
Dieses Quellenbuch erfordert das Torg Eternity Grundsystem zum Spielen. Das ist hier kostenlos verfügbar: https://foundryvtt.com/packages/torgeternity