A Pathfinder Second Edition mini-adventure designed for level 1.
In the frigid region known as the Crown of the World, people from diverse cultures and backgrounds must all band together to survive the long nights of winter and deadly thaws of spring. The way of life of these hardy frontier folk is now threatened by a serpentine creature that slips in during the dead of night and empties their nets of fish and their smoking racks of fresh meat. Unable and unwilling to let this theft stand, the people of the tiny northern town of Aaminiut have placed a bounty on the creature known locally as "the Whitefang Wyrm".

Written by Michael Sayre.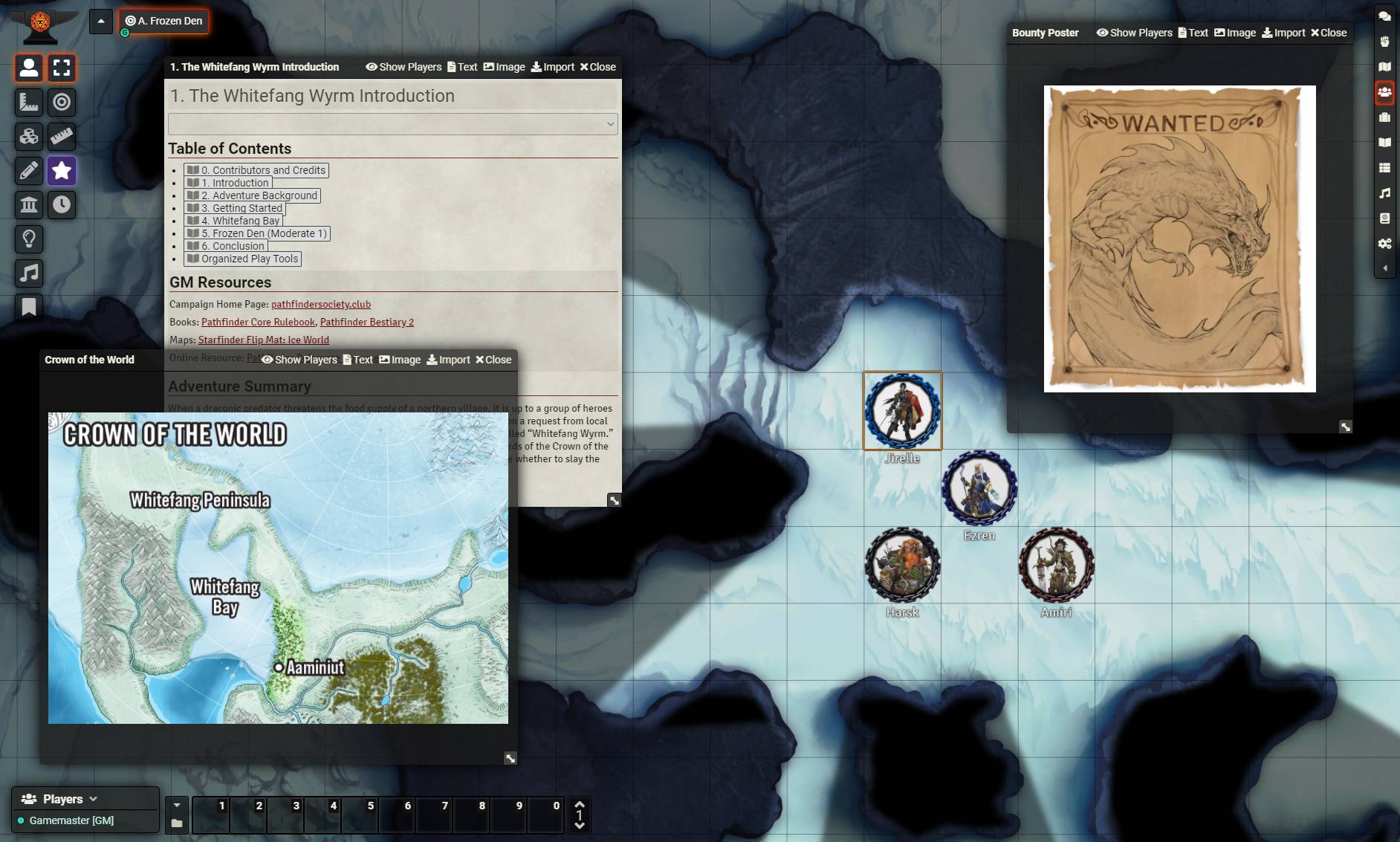 Content sanctioned for use in the Pathfinder Society (second edition) organized play program.
This item is the digitized version of Pathfinder Bounty #1: The Whitefang Wyrm for the Foundry Virtual Tabletop which you can purchase from the Paizo Web Store. Foundry Virtual Tabletop is required to use this product. If you would like to purchase the adventure as a PDF instead, you can find it here.
Purchasing the Foundry VTT module will grant you an activation code which is downloadable from your My Downloads page on paizo.com. This code is activated through your Foundry Virtual Tabletop account page on the foundryvtt.com website. Once activated, you will be able to install the purchased module by clicking "Install Module" on the Add-on Modules tab of the Foundry VTT Setup and Configuration screen.
This Module Contains
Pathfinder Bounty #1: The Whitefang Wyrm: Contains everything you need to run the debut Pathfinder Bounty in the Foundry. The adventure and additional content are complete with illustrations, integrated into the Foundry and searchable from within your Virtual Tabletop.
Easy Set Up: The adventures are easily set up and ready to play with maps including walls and dynamic lighting, locations, characters, and adventure content all easily accessible for the GM.
Quick and Simple: Designed to be run as a pick-up game or quick side-trek in an ongoing campaign, Pathfinder Bounties are versatile adventures meant to be played in an hour or two.
Optimized for Organized Play: Everything you need to run this bounty as part of the Pathfinder Society (second edition) organized play campaign, including notes on rewards and a distributable Chronicle Sheet.
Expand Your Digital Assets: Includes a 24" x 30" full-color map of a twisting ice cave for use in this adventure and beyond!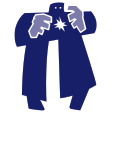 Published by Paizo
Purchase at the Paizo Web Store