Package Description
This is a FoundryVTT module for the 5e (as of now) system. It allows the GM to save macros in items and the players to execute them in various ways. The macros can be executed by enabling either of the two hooks in the settings (Hotbar and CharacterSheet) or by executing them by the TokenBar Module (https://github.com/Kekilla0/TokenBar) and soon to be Token Action HUD Module (https://github.com/espositos/fvtt-tokenactionhud)!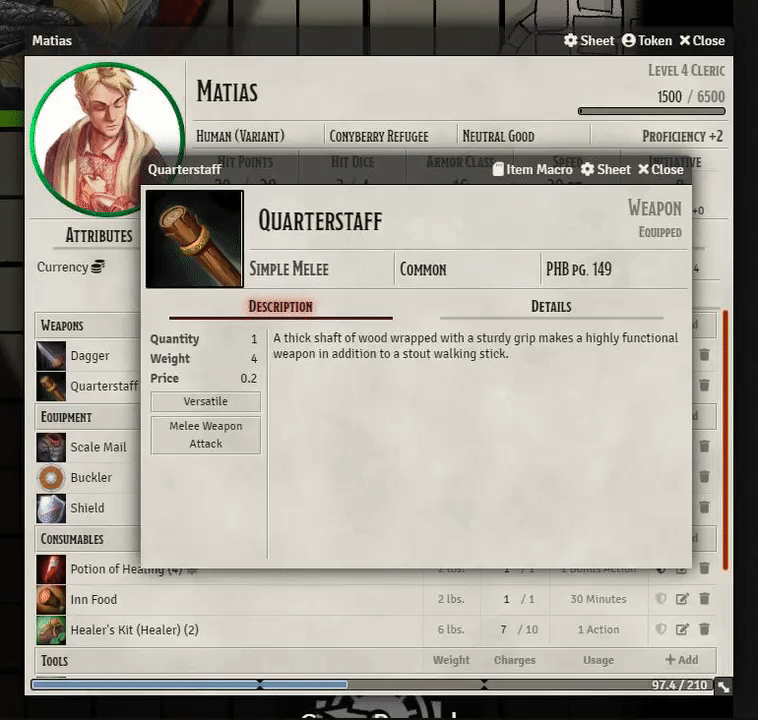 Once a macro has been saved (this will override normal operation of the item) and settings are set correctly, the macro will execute instead of the normal item roll!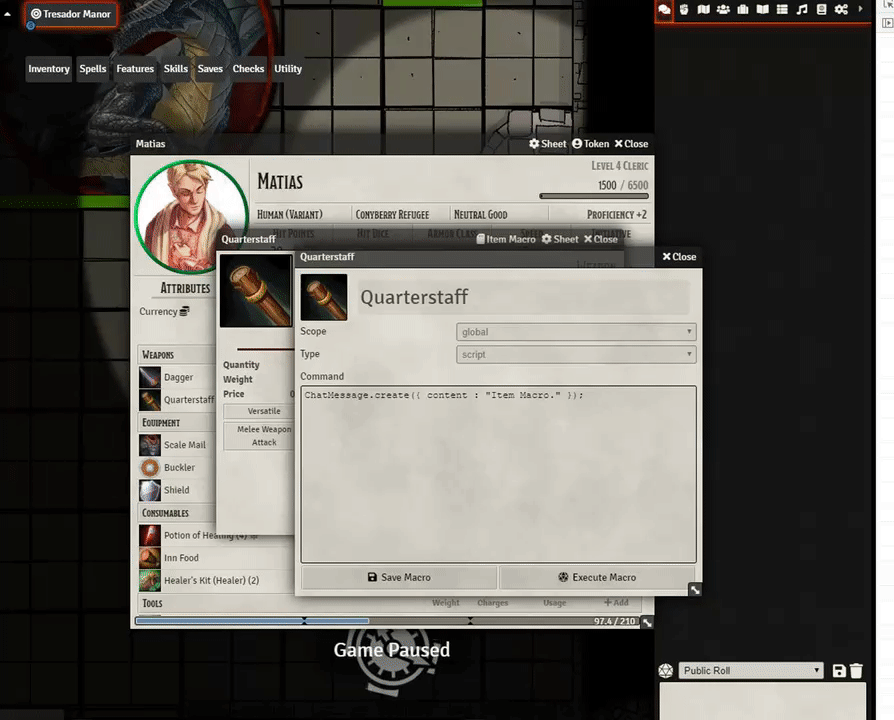 Item Macro also has integration into Dynamic Effects Module (https://gitlab.com/tposney/dynamiceffects) allowing active effects to trigger a macro stored in the item instead of clogging up your macro directory!
---
Author: kekilla
Project Source: Project URL
Latest Version: Version 1.3.2
Last Updated 3 months, 3 weeks ago
---
Tagged Categories
---
Available Versions