Package Description
Bloody Blueprints & Macabre Maps by DeepDark Designs is a collection of eight spooky and sinister maps that are absolutely perfect for Halloween games and horror adventures—each map in the set showcasing classically medieval and high-fantasy locations with gloriously ghoulish twists.
Better still, each map in the set comes in both high-quality (3,332 pixels by 5,000 pixels) and low-quality (1,679 pixels by 2,520 pixels) versions (or 36 by 24 grid squares to put it another way), with three variants per map (depicting locations at different times of day, with different weather conditions, or as 'Nightmare' versions), and with wall and lighting controls pre-configured for ease of use. Additionally, the maps benefit from optional titles and annotations that can be quickly and easily deployed for reference.
Purchasing the Module
Purchase Bloody Blueprints & Macabre Maps. The map collection can be purchased via DriveThruRPG or any OneBookShelf store front in one of two formats. You can purchase the digital collection, including your license key for Foundry VTT and all digital files for use elsewhere; or you can purchase the physical + digital collection, which includes your licence key for Foundry VTT, all digital files for use elsewhere, and physical prints of all eight maps in the collection.
Receive Your Content Key. When purchasing your digital collection or physical + digital collection, you will receive a license key for Foundry VTT in your purchase note. Your license key should also be visible on the Downloads page that you will be taken to on DriveThruRPG immediately after your purchase is processed. If you have any issues finding your key, please get in touch with us at info@deepdark-designs.co.uk and we'll happily introduce you to it and see if you two can't become fast friends.
Redeem Your Content Key. Log into https://foundryvtt.com/ and enter the license key you received in your purchase note into the Premium Content interface.
Activate Your Content. Install your shiny new module from the Module Browser in the Foundry VTT application.
Module Contents
Bloody Blueprints & Macabre Maps provides:
8 maps with HQ and LQ versions of each
3 variants per map, for a total of twenty-four locations
8 map titles, one per map
31 horror-themed map markers, in two styles for a total of sixty-two markers
Token artwork for an inauspicious 13 monsters, including statblocks for 5th edition but usable with any system
Keep in the Loop
Our team of DeepDark Designs are always cooking up new and exciting ways to enhance your game and we're planning to bring a lot more of our content—current and future—to Foundry VTT. It's a great idea to follow us in order to keep up to date on the latest news and announcements. You can do so at each of the following places:
You can also reach me directly via email at daniel@deepdark-designs.co.uk or on Discord at AenyMehrunes#6198.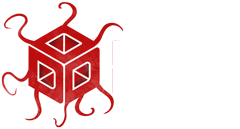 Gallery
Tagged Categories
Available Versions
Version 1.2.0

Compatible Foundry Versions: 0.7.5 - 0.7.9
Installation Link: Manifest URL