A FoundryVTT system for Avatar Legends RPG characters.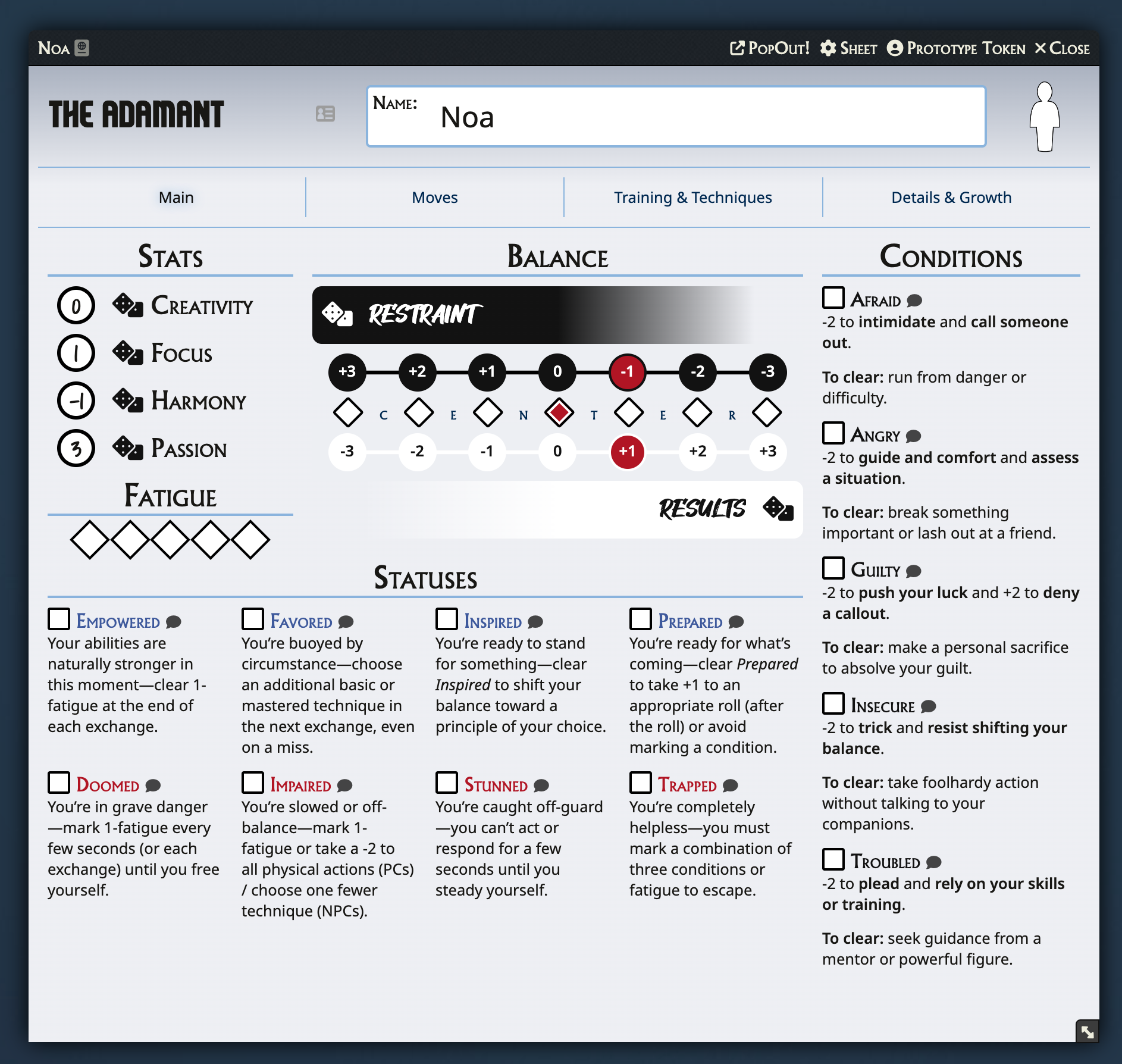 Additional screenshots: https://imgur.com/a/wWJLdor
Features
Player character and NPC character sheets
Campaign Worksheet
Supports Dice So Nice! for custom 3D dice
Compendia of publicly-available Playbooks and reference material
Usage
See the Wiki for specific usage examples.
Disclaimer
This digital tool has been created in keeping with the guidelines for fan-created digital tools provided by Magpie Games at www.magpiegames.com/avatarrpg
Viacom is the owner of the original content and any derivatives created with such content associated with these tools, including rules for game play, are ©2023 Viacom International Inc. All Rights Reserved. Nickelodeon, Avatar Legends and all related titles, logos and characters are trademarks of Viacom International Inc.