DSA5/TDE5 Foundry Exclusive
Werkstatt des Meisters/Master's Workshop
German and English Version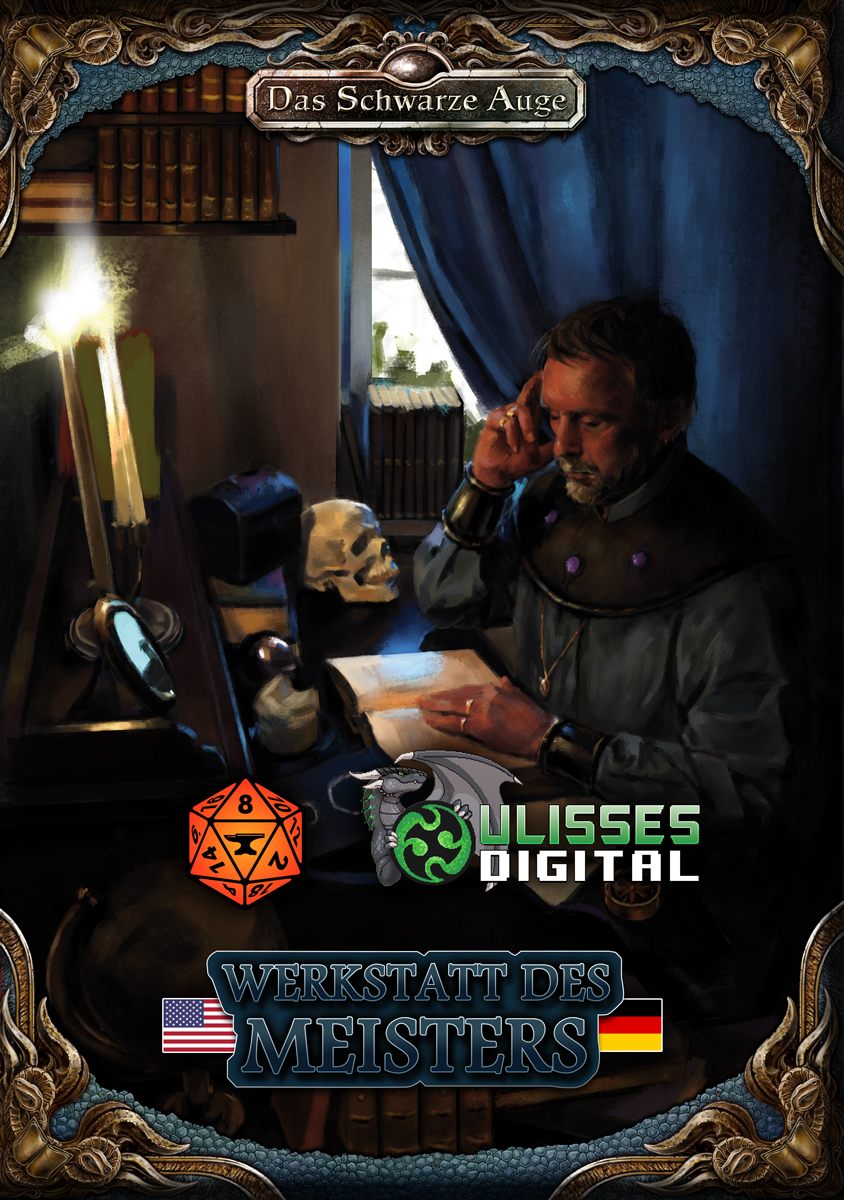 (German Version, English Version below)
Unser erstes exklusives Foundry Modul ist voll gefüllt mit nützlichen und mächtigen Werkzeugen für Meister - sei es schnell einen kompletten NPC herbeizuzaubern oder flugs eine Schatztruhe zu befüllen, eine Taverne inklusive Gästen zu erschaffen oder einfach nur eine Karte mit den verfügbaren Spirituosen zu generieren. All das und mehr kann die Werkstatt dir abnehmen. Ein unerläßliches Werkezug für die Kampagnenplanung ebenso wie für spontane Begegnungen, erleichtert die Werkstatt dir das Leben und lässt mehr Zeit für Spiel und Spaß.
Features:
NPC Generator zur Erzeugung von kompletten NPCs mit passenden Fertigkeiten, Professionen und Kulturen in wenigen Klicks
Namensgenerator aus über 15.000 Silben aus dem Buch der Aventurischen Namen
Schatzgenerator, der es ermöglicht, die Schätze direkt auf die Karte zu ziehen
Generator für Tavernen und Kneipen inklusive Spielplan
Spirituosenkartengenerator
Über 100 Tokens für NPCs
Ein Dutzend Spezialfertigeiten, Vor-und Nachteile rund um Kneipenschlägereien
85+ Spirituosen
3 verschiedene Spielpläne für Tavernen
Benötigt das Core Modul DSA5 Grundregelwerk für Foundry: https://www.f-shop.de/detail/index/sArticle/2157
Kaufe Werkstatt des Meisters auf Ulisses Spiele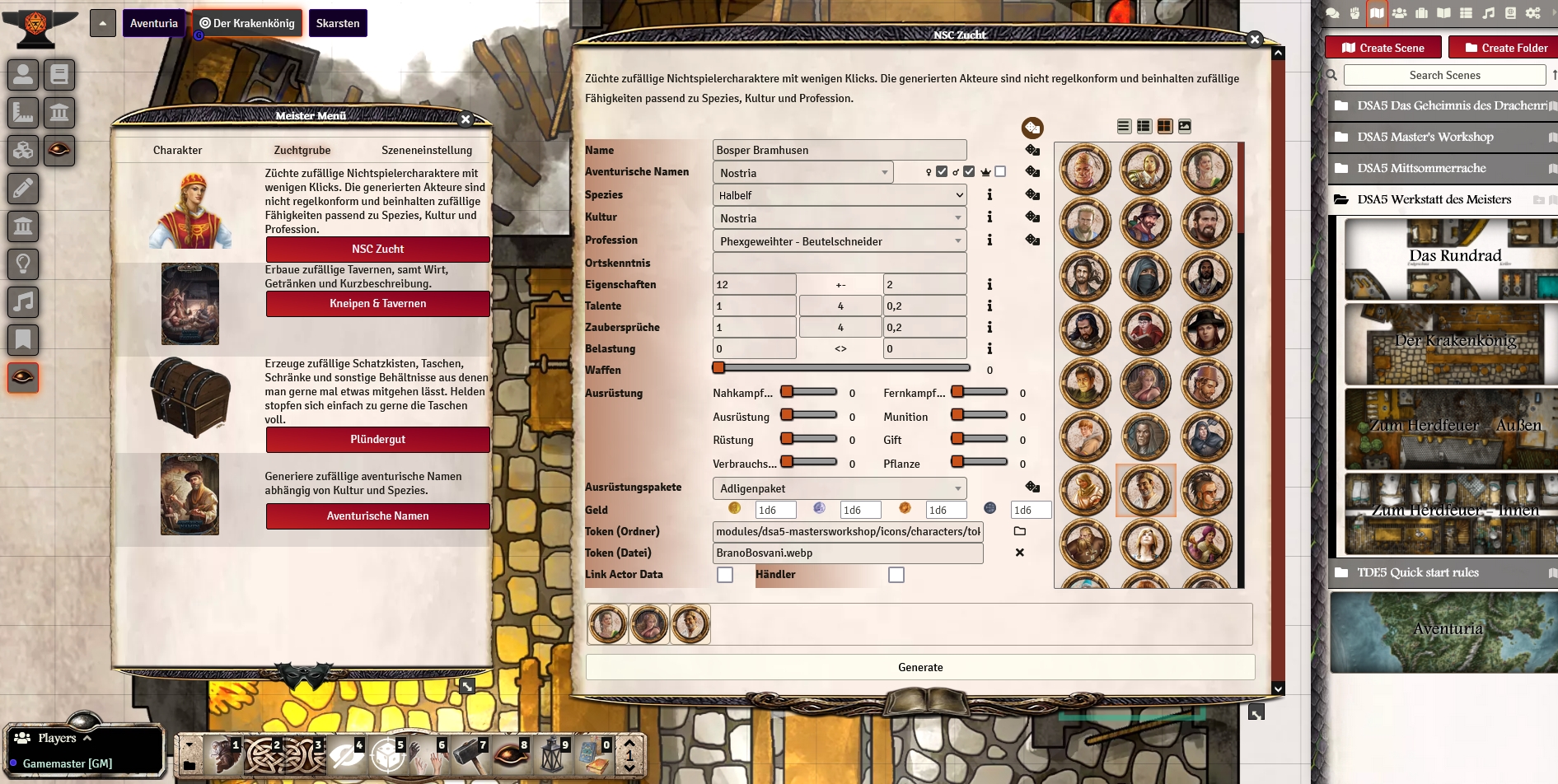 English Version
Get it here.
Our first Foundry exclusive is filled with a wealth of powerful tools for masters - be it quickly conjuring up a complete NPC or filling a treasure chest, creating a tavern including guests or simply generating a menu of the available spirits. The workshop can do all this and more for you. An indispensable tool for campaign planning as well as for spontaneous encounters, the workshop makes your life easier and leaves more time for what really matter: Having fun in your games.
Features:
NPC generator to create conjure up NPCs with matching skills, professions and cultures in a few clicks
Name generator with over 15,000 syllables from the Book of Aventurian Names
Treasure generator, which allows to drag those treasures directly onto the map
Tavern and pub generator including maps
Spirits menu generator
Over 100 tokens for NPCs
A dozen special skills, advantages and disadvantages related to pub brawls
85+ sorts of alcohol
3 different game maps for taverns
Requires the Core Rules Module available here