Aventurisches Götterwirken / Gods of Aventuria 1
German and English Sourcebook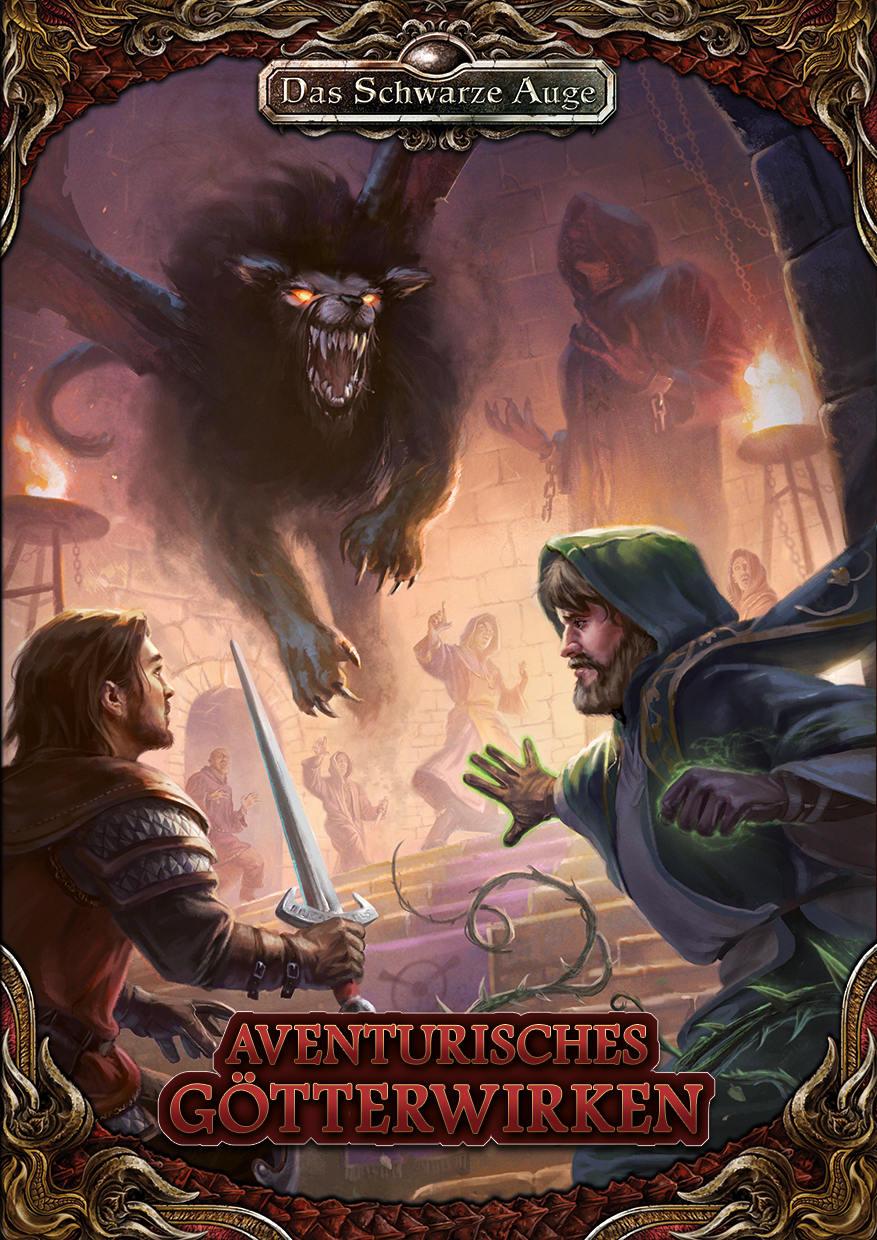 German Version, English version below
Aventurisches Götterwirken ist ein Regelerweiterungsband für DSA5, der sich den aventurischen Geweihten widmet. Alle Geweihten des Zwölfgötterpantheons und der bekanntesten Halbgötter werden ausführlich beschrieben. Dazu gehört auch ein Blick auf die jeweilige Kirchenstruktur und -hierarchie sowie die Aspekte der Gottheit.
Es erwartet dich eine große Auswahl an voll funktionalen neuen Liturgien und Zeremonien aller vorgestellten Kirchen für Foundry. Außerdem werden alle Liturgien durch Erweiterungen ergänzt, die sie flexibler machen und erfahrene Geweihte mit zusätzlichen, spannenden Fähigkeiten ausstatten.
Neben den ergänzenden Fokusregeln enthält Aventurisches Götterwirken auch neue Geweihtenprofessionen. Es erwarten dich Professionspakete für sämtliche Zwölfgöttergeweihte, eine Auswahl von Halbgottgeweihten sowie eine Handvoll klerikale Orden, beispielsweise die nach Wissen suchenden Draconiter und die schweigsamen Ordenskrieger der Golgariten. Um sofort ins Abenteuer zu starten, kannst du dich auch für einen der acht spielfertigen Archetypen entscheiden.
Enthält:
Über 250 Spezialfähigkeiten
Über 150 Liturgien und Zeremonien
Mehr als 40 neue Waffen, Rüstungen und Gegenstände
Benötigt das Core Modul DSA5 Grundregelwerk für Foundry: https://www.f-shop.de/detail/index/sArticle/2157
Kaufe Aventurisches Götterwirken auf Ulisses Spiele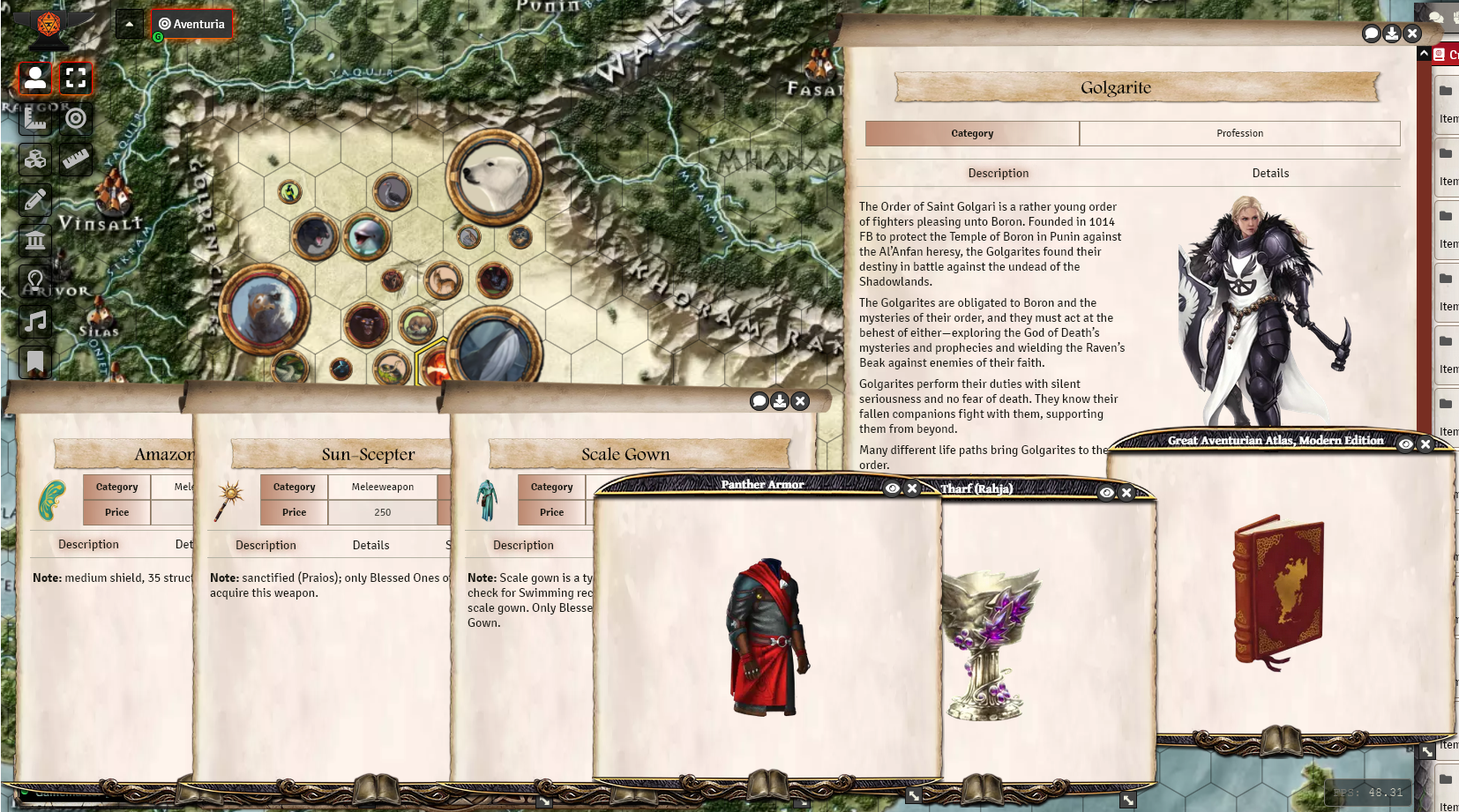 Gods of Aventuria
Purchase it here
The Gods are everywhere. Few people in Aventuria have not personally witnessed a Blessed One's wondrous powers and, most Aventurians believe in the gods without question. Gods of Aventuria focuses on the Blessed Ones of the Twelve and their important allies, the Blessed Ones of the demigods. It also shines a light on their primary adversary, the Nameless One.
Gods presents new and exciting profession packages for each of the twelve Gods and their main allied demigods, as well as a handful of the most important Aventurian Orders.
This module contains:
- Over 250 special abilities
- Over 150 liturgies and ceremonies
- More than 40 new items, armors and weapons
Purchase it here
Requires the Core Rules Module available here