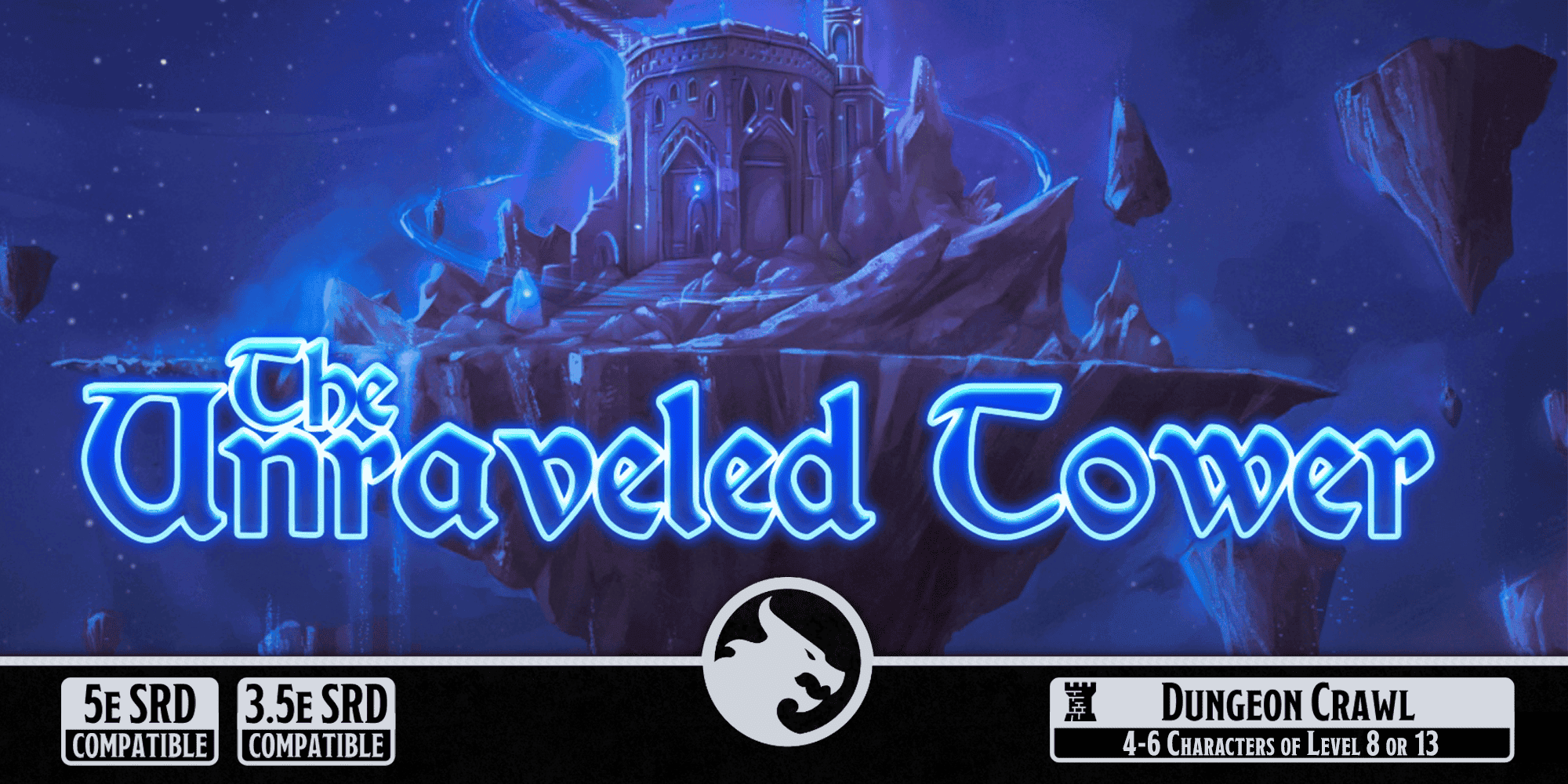 Standing in the place between planes, the Unraveled Tower is shrouded in legends. Hiding ancient knowledge and powerful artifacts, the tower lured mages and scholars from across the multiverse. Not all of them returned home, however, losing themselves in the tower, going through the infinite knowledge that could be found there. Will you be able to uncover the secret of the tower, or will you join them in eternity?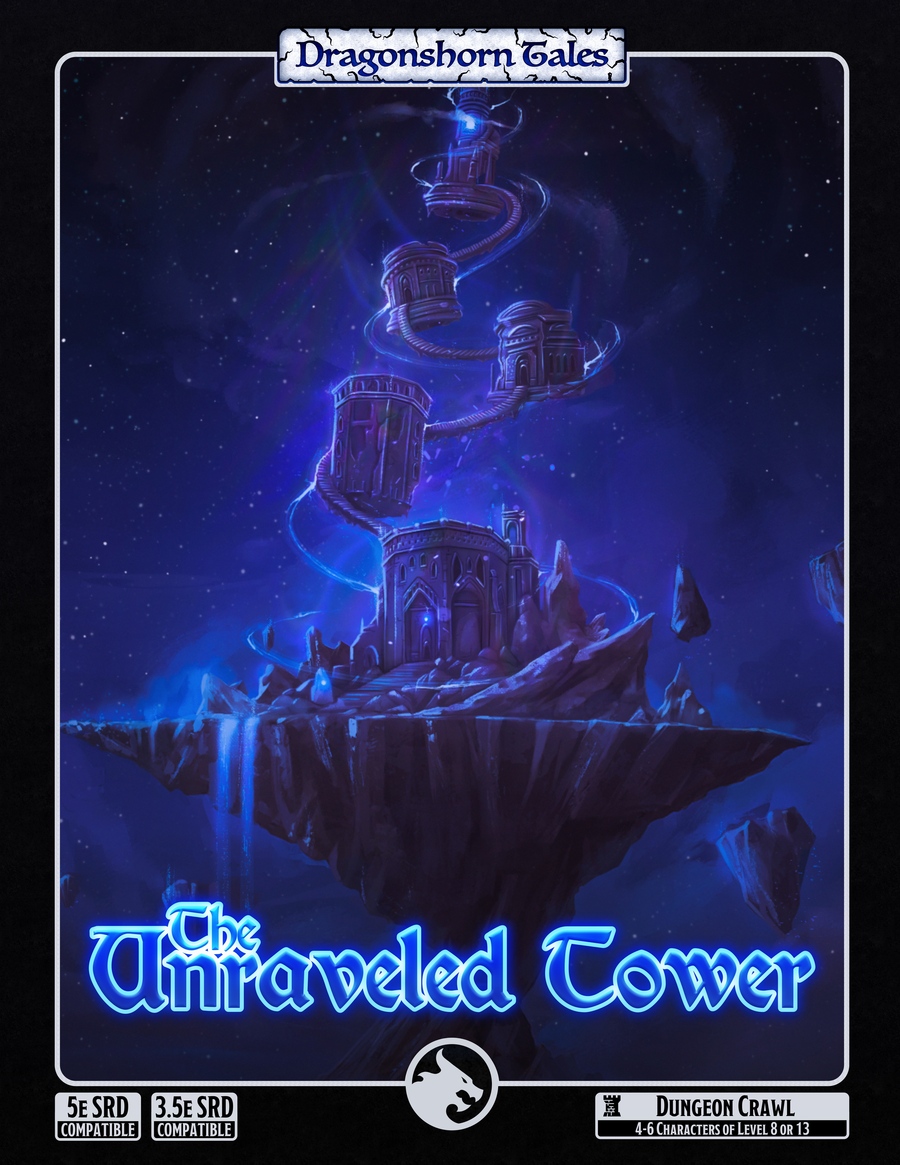 Discover the way into the Unraveled Tower and find secrets that are hidden there from the eyes of the mortals. Find a way to get to the top of the tower and decide it's fate!
The Unraveled Tower is a one-shot dungeon crawl for parties at level 8 (or 13) for the 5th and 3.5 editions! Featuring new monsters and multitude of puzzles and obstacles for players to overcome, it can be easily dropped in into any arcane-themed adventure as a point of interest, where adventurers could discover powerful magic artifacts, or find long-lost arcane knowledge.
About the Unraveled Tower
Arcane-themed dungeon crawl, filled with magical secrets, puzzles, and creatures long lost to the void.
Great place to point party to search for magical knowledge and arcane secrets
Setting agnostic - the Tower can be located in any fantasy world.
Game Ready!
This module is fully prepared to be imported into any running game and used right away. Scenes are filled with monsters and NPCs, journal entries are linked together and handouts are ready to be presented!
Easy to Install
To import data into your world, use the Import Adventure button on the welcome screen! You will be able to select the level you want to import the adventure at and the adventure will be imported into the currently running game, sorted into correct folders, and ready to use!

Looking For More?
Dragonshorn Studios publishes 5th edition and 3.5 edition compatible adventures, with a focus on providing a premium Foundry VTT experience.
Contents
A dungeon crawl ready to be dropped in any adventure
New hand-drawn map (with walls, lights - and all monsters already placed in correct positions in VTT editions)
3 new, illustrated magic items
3 new monsters, with custom tokens
Where to purchase
You can buy Dungeon Crawl - The Unraveled Tower directly on Dragonshorn Store for $7.95 ($9.95 with a bundled PDF): https://store.dragonshorn.com/l/unraveled
Issues
If you find any issues with the package or you did not get the license key from Dragonshorn Store/DTRPG, message Rughalt#4238 on the Foundry VTT Discord channel!
Module Screenshots