Mysterious illness has fallen upon mage living in the tower. His apprentice scrambles to find a cure and uncover his secret, but the time is running out. A creature from another plane is watching her struggle, planning its next move. Will you stop it before the summer ends?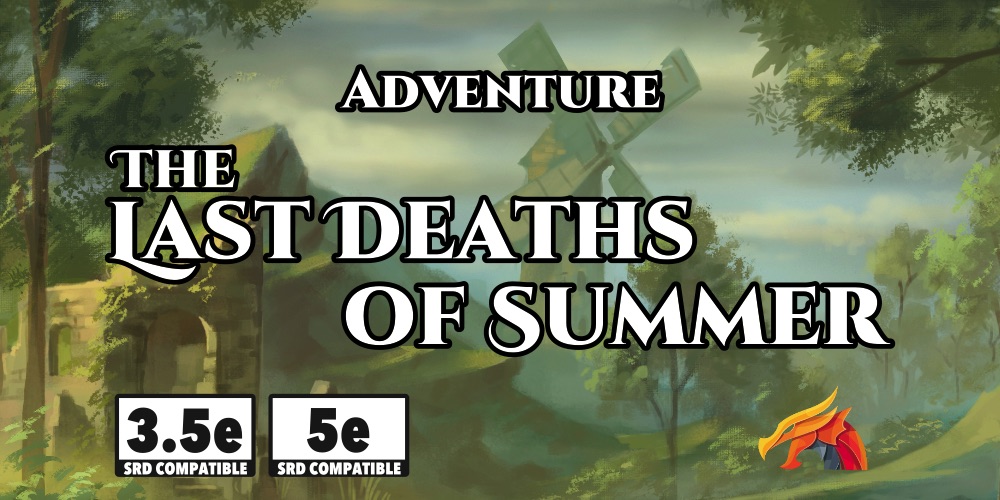 The Last Deaths of Summer is a two-session adventure for a party of 4th level characters designed for the 5th and 3.5 edition of the world's most popular role-playing game. Featuring a closed story that is designed so you can drop into any campaign or play it standalone, new and returning monsters and powerful artifacts to find, this adventure is sure to put your players on their toes. Will they uncover the mage's secret and save the village in time?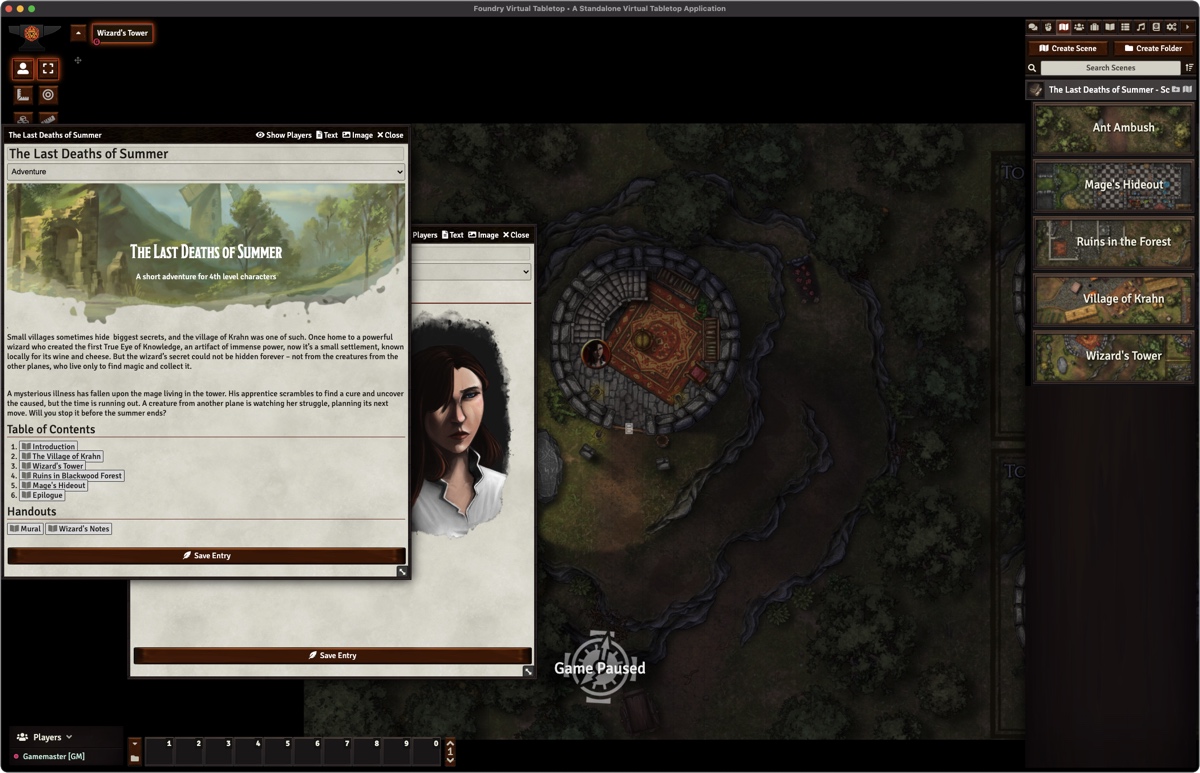 Game Ready!
This module is fully prepared to be imported into any running game and used right away. Scenes are filled with monsters and NPCs, journal entries are linked together and handouts are ready to be presented!
Monsters, Items, and Spells
This module contains full adventure text, so you can run the whole adventure directly from your Foundry instance! No need to consult PDF - all text is included as Journal Entries that are imported along the adventure!
How to use
To import data into your world, use Import Adventure button on the welcome screen!
Where to purchase
You can buy Dragonshorn Tales - The Last Deaths of Summer directly on DTRPG for $9.95: The Last Deaths of Summer 5E/3.5E - Foundry VTT - Dragonshorn Studios | DriveThruRPG.com
You can also purchase a bundle with Foundry License and PDF for a reduced price here $12.95: The Last Deaths of Summer [BUNDLE] - Dragonshorn Studios | DriveThruRPG.com
Content
5 new maps
1 new monster (returning from 3.5e to 5th edition)
3 OGL monsters from Frog God Games, Spectre Creations and others!
2 new magic items