Beginner Baubles by DeepDark Designs is a collection of 200 special 5th edition magic items designed for 1st-level characters and intended to make character creation even more thrilling, rewarding, and collaborative than ever before!
With Beginner Baubles, every hero is blessed with a powerful gift at the start of their adventuring career—a boon worthy of the brave deeds and legendary feats of the hallowed heroes of yesteryear, in whose footsteps they walk as they embark on their own grand adventure.
Originally released in 2017 as ten themed issues with twenty baubles each, Beginner Baubles has been modernised, improved, and collated into a complete collection for Foundry VTT. This collection includes 200 magic items; new armour, equipment, weapons, and weapon properties; dozens of roll tables, 150+ illustrations, twelve actors, expansive bonus materials, and more. The collection also bundles together the Foundry module with the original digital versions of each issue in the series; meaning that you'll recieve Premium and Printer-friendly PDFs of each book as well.
Beginner Baubles has a free preview module that includes twenty baubles. You can discover the Preview Module by clicking here!
Purchasing the Module
Purchase Beginner Baubles. First, you will need to purchase the Beginner Baubles Complete Collection from DriveThruRPG (or any OneBookShelf store front). This purchase will include your license key for Foundry VTT as well as the PDFs for each issue in the series.
Receive Your Content Key. When purchasing your product, you will receive a license key for Foundry VTT in your purchase note. Your license key should also be visible on the Downloads page that you will be taken to on DriveThruRPG immediately after your purchase is processed. If you have any issues finding your key, please get in touch with us at info@deepdark-designs.co.uk and we'll happily introduce you to it and see if you two can't become fast friends.
Redeem Your Content Key. Log into https://foundryvtt.com/ and enter your license key into the Premium Content interface.
Activate Your Content. Install your shiny new module from the Module Browser in the Foundry VTT application.
Module Contents
Beginner Baubles provides:
205 Items
12 Actors
19 Journal Entries
40 Rollable Tables
4 Folders & 44 Sub-folders
Keep in the Loop
Our team of DeepDark Designers are always cooking up new and exciting ways to enhance your game and we're planning to bring a lot more of our content—current and future—to Foundry VTT. It's a great idea to follow us in order to keep up to date on the latest news and announcements. You can do so at each of the following places:
You can also reach me directly via email at daniel@deepdark-designs.co.uk or on Discord at AenyMehrunes#6198.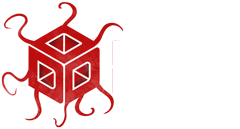 Gallery