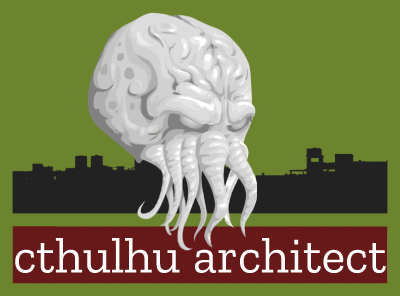 Iä! Iä! Cthulhu friends!
From the depths of R'lyeh, I present modern maps of horror for your FoundryVTT games. The stars are right! You heard the Call! Now is the time to stop dreaming and get my FVTT modules.
Within each module, you will find several location maps, each with multiple variations, including dynamic lighting, walls and multilevel support. Spice up your game by adding incredible real-life modern locations for your investigators. They will die scream with delight.
Preserve your sanity and download all my modules and custom assets.
Experience Cthulhu Mythos like never before!
RMS Mauretania
RMS Mauretania was an ocean liner built for the British Cunard Line, launched on the afternoon of 20 September 1906. She was the largest moving structure ever built. Mauretania became a favourite among her passengers. She captured the eastbound and westbound Blue Ribands and held both speed records for 20 years. Mauretania remained in service until September 1934.
A series of elevators, then a rare new feature for liners, with grilles composed of the relatively new lightweight aluminium, were installed next to Mauretania's walnut grand staircase. A new feature was the Verandah Café on the Boat Deck, where passengers were served beverages in a weather-protected environment.
Guess what; you will find those, and so many more historical features, on Cthulhu Architect's maps too!
In this map pack you will find a total of 36 unique maps; including the 9 different Decks (each Deck split into 3 parts due to the ship's -and files'- huge size) and a set of 9 complete deck maps (Cthulhu Architect's Floor Plan style maps), with explanatory labels for each area. All the Decks' design is based on the ship's actual floor plans and most of the modern assets (furnishing, portals, sanitary and more) are unique, designed by Cthulu Architect.
All the maps included in the Foundry Module, are ready-to-use with pre-addded lights, walls and multilevel tokens support. As a bonus, you will find a set of 176 unique, hand-drawn assets to enrich your maps and top your game!
Enjoy!