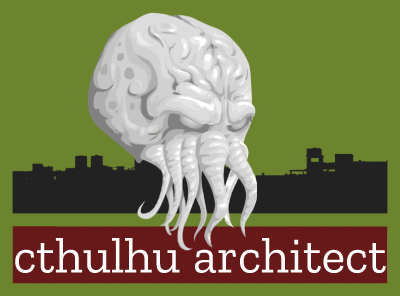 Iä! Iä! Cthulhu friends!
From the depths of R'lyeh, I present modern maps of horror for your FoundryVTT games. The stars are right! You heard the Call! Now is the time to stop dreaming and get my FVTT modules.
Within each module, you will find several location maps, each with multiple variations, including dynamic lighting, walls and multilevel support. Spice up your game by adding incredible real-life modern locations for your investigators. They will die scream with delight.
Preserve your sanity, become a patron and download all my modules and custom assets.
Experience Cthulhu Mythos like never before!
Sleazy Motel
Welcome to the Sleazy Motel! There are some family rooms, but you can also find
a room by the hour here.. Your investigators might want to have look at this filthy place. Tenants report that they can hear weird sounds coming each dawn from Room 4. The locals say it's haunted, some claim that a monster lives there. No one gets out of there alive, and these poor strangers have just rented the room.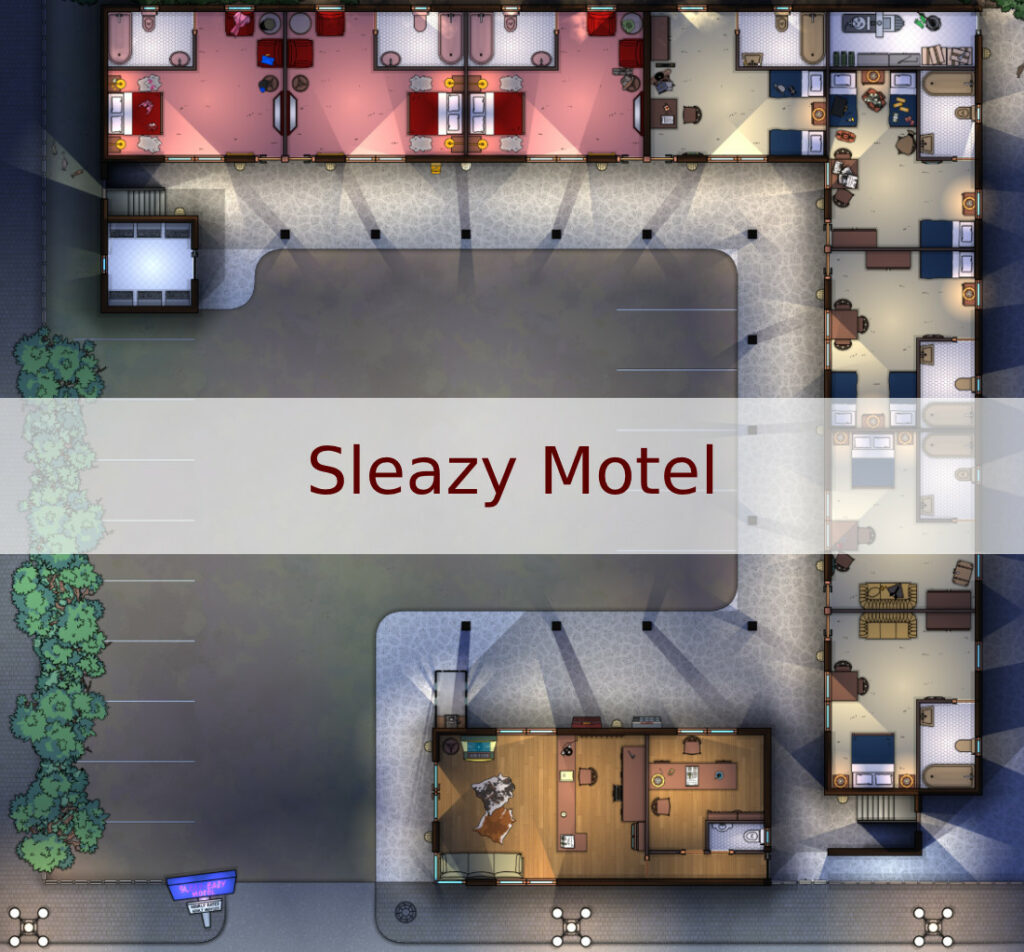 Storage Unit
Need some extra space for storage, your workout gadgets or your illegal activities? Welcome to the Storage Unit! So many different options for your investigators to explore. Watch out the weird lights coming out from rooms 19 & 32. Security guard says he could hear some hissing and whispering from storage room no 32. What could be hiding behind this door? Dare to open it?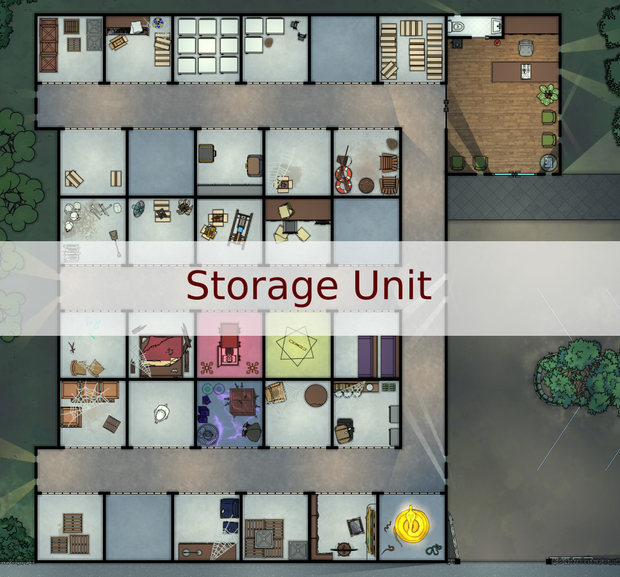 Occult Bookstore
Welcome to the Occult Bookstore! You can find all sorts of weird books and symbols here, in order to decipher this weird message that you found on your doorstep! Take the rest of the investigators and pay a visit to this bookstore, the owner seems to know a lot. You can also visit during the night, as the owner lives just upstairs. Maybe you will interrupt a weird ceremony taking place on the owner's flat. I really don't think it's a good idea to attend without a special invitation. Watch out!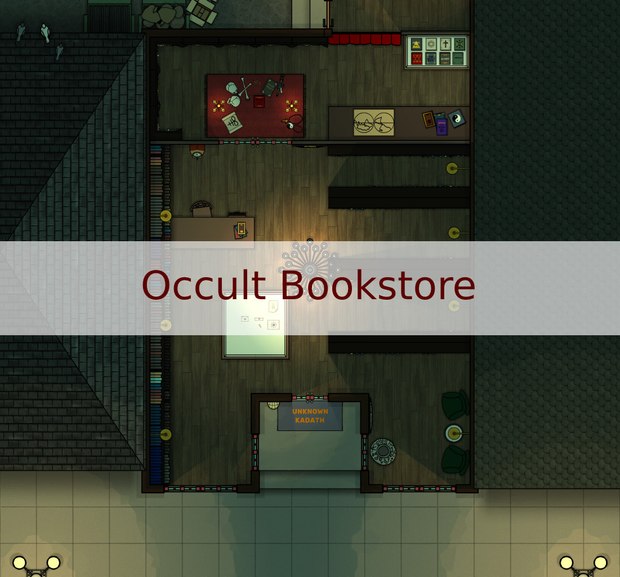 Caves of the Thousand Buddhas
Welcome to the Caves of the Thousand Buddhas! Your investigators can explore some of the 492 famous Mogao Caves and solve the mysteries of this magnificent place on earth. Among the Buddha statues and the old scripts, banners and drawings, they may discover any kind of treasures. You can also use the Retrofuturistic version of this map for your sci-fi adventures.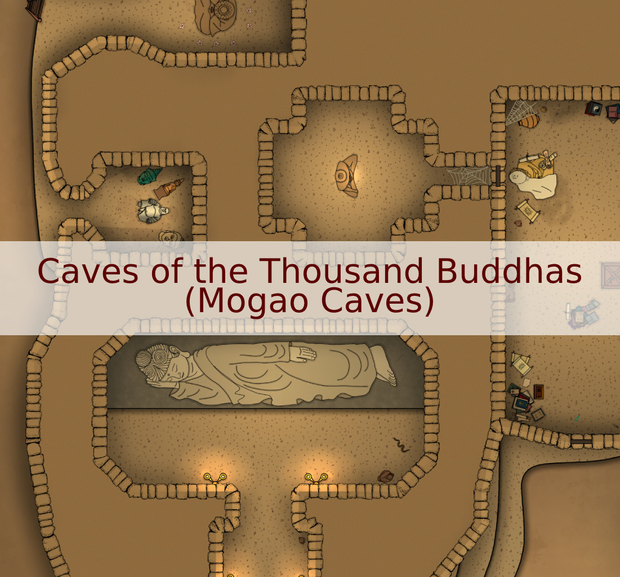 Grumman G-21 Goose
Welcome to the Grumman G-21 Goose. You can use the private airplane for your investigators' air transportation, or build the adventure around one of the three ready-to-go maps that I have prepared for you. The airplane is also provided as a token and will be provided as an asset in this month's asset pack in three different variations (as per images below) and a colorable variation too. Have fun!