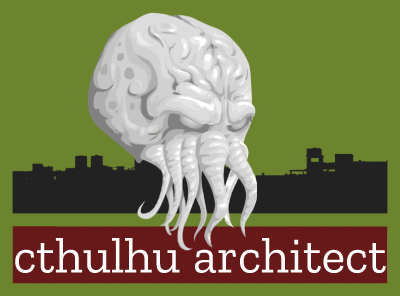 Iä! Iä! Cthulhu friends!
From the depths of R'lyeh, I present modern maps of horror for your FoundryVTT games. The stars are right! You heard the Call! Now is the time to stop dreaming and get my FVTT modules.
Within each module, you will find several location maps, each with multiple variations, including dynamic lighting, walls and multilevel support. Spice up your game by adding incredible real-life modern locations for your investigators. They will die scream with delight.
Preserve your sanity, become a patron and download all my modules and custom assets.
Experience Cthulhu Mythos like never before!
Military Base
Welcome to the Military Base! Your investigators might want to explore the Administration building to talk to the officers or the Dormitory to confront the soldiers. One of them, they say, took the warehouse key and now some of the guns are missing. Can they find out who he is before he starts the massacre?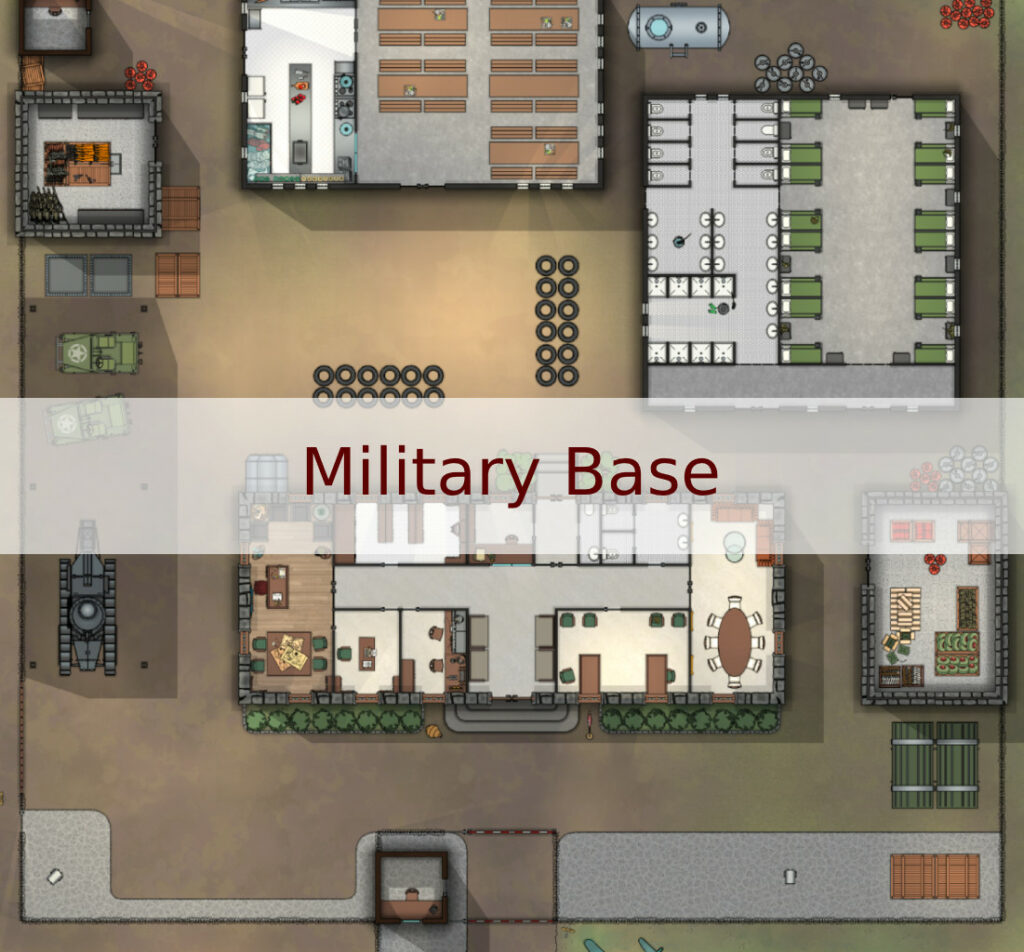 Woldorf Astoria Hotel
Welcome to Woldorf Astoria Hotel! It's time for some vacation in this lovely place. You are now protected and safe in this extravaganza resort. There is nothing wrong that would happen here, isn't it?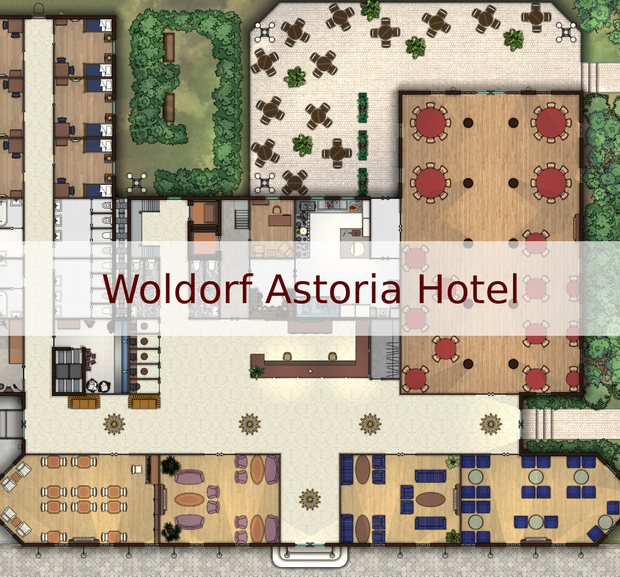 Laboratory
Welcome to the Laboratory! Not much has changed since the 1920s, this cursed place is still being used as a laboratory in order to serve the sick mind of the person behind all this. Maybe your investigators will get the chance to destroy that menace, once and for all?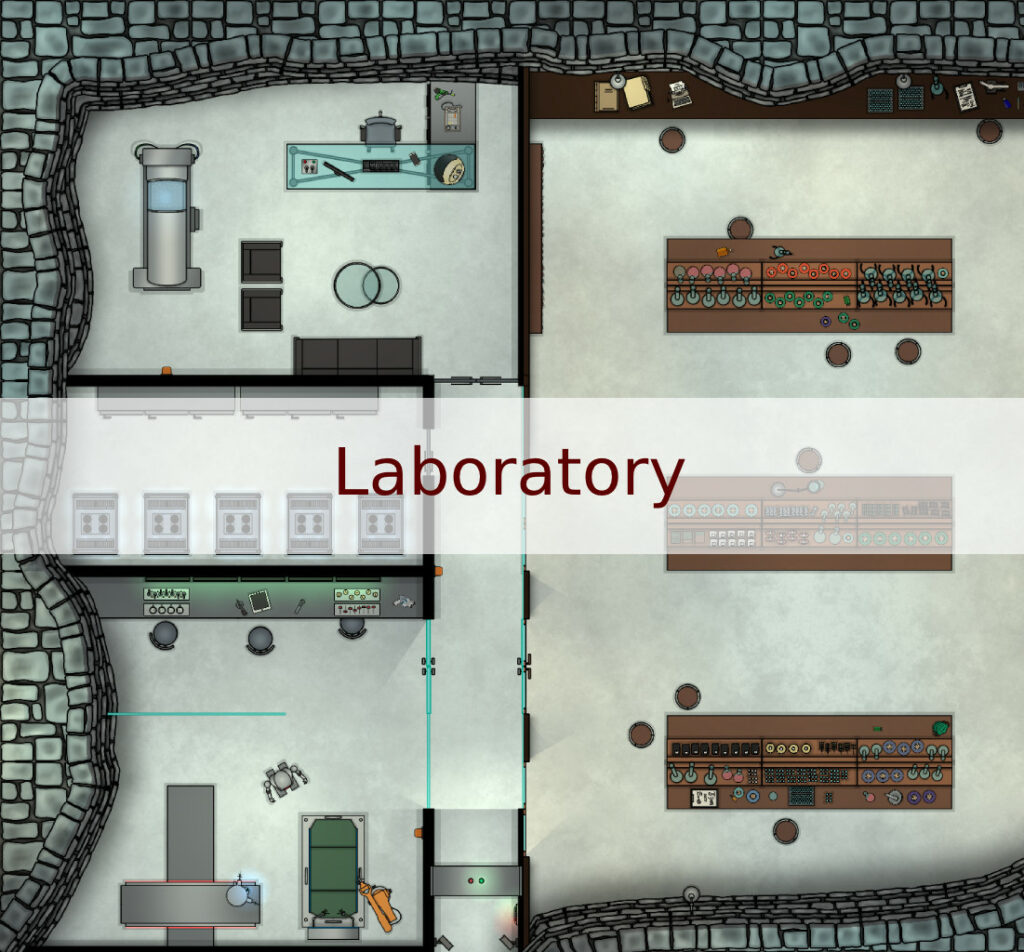 Magic Shop – Bistro
Welcome to the Magic Shop – Bistrot! You can enjoy a coffee and then pay a visit to the shop next door, in order to investigate the mystery of the town's missing magician, well-known for his powers. What is this room behind? Do magicians participate in a mysterious cult? What are those weird lights here? Do we have time to call for backup or hide into the park?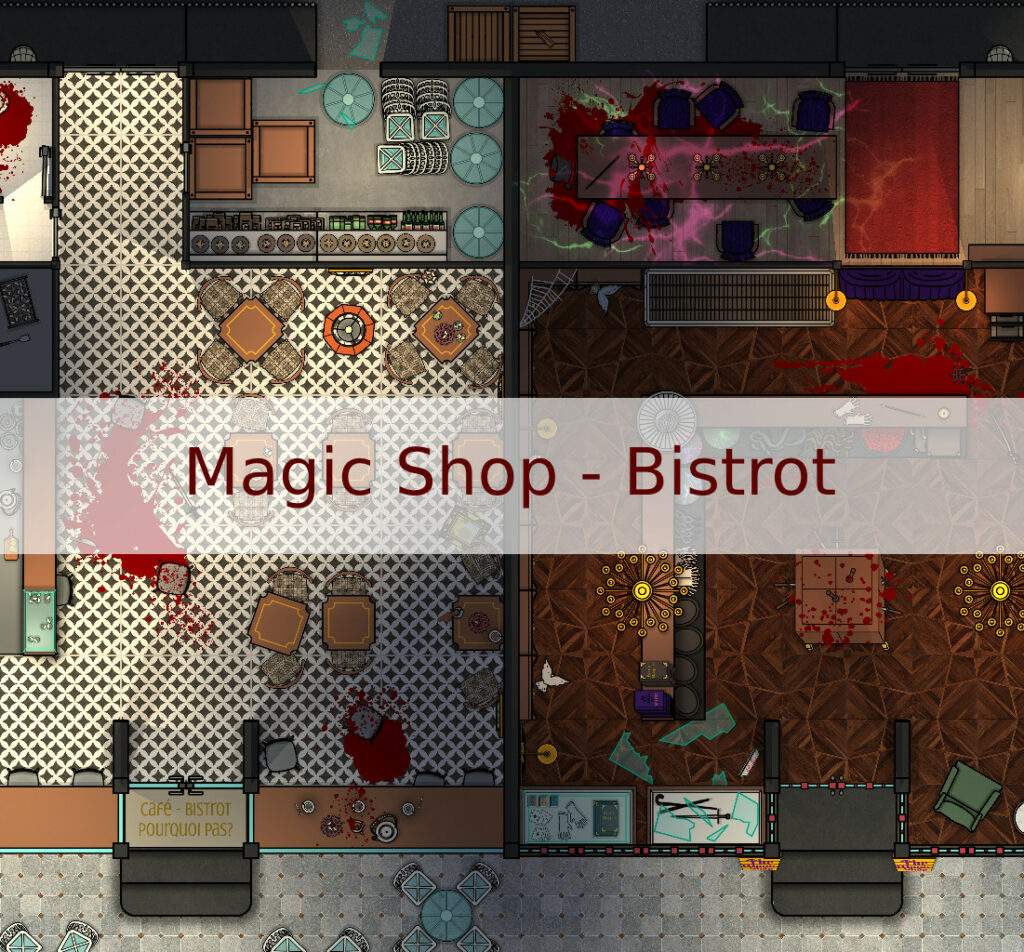 Night Club
Welcome to the Night Club! Here, you can stop pretending and just be yourself! The ladies & the gents are ready to dance, the boss and his muscle guys are here, plus the private bar is loaded. Something quirky is happening here, tonight.. Oh no, is this a human heart? What is going on?