3.5e implementation for Foundry VTT
Created from love for old RPGs based on 3.5e, this systems aims to provide full 3.5e implementation and system flexible enough for anything else, with useful automations to help smooth out the gameplay both for GMs and Players.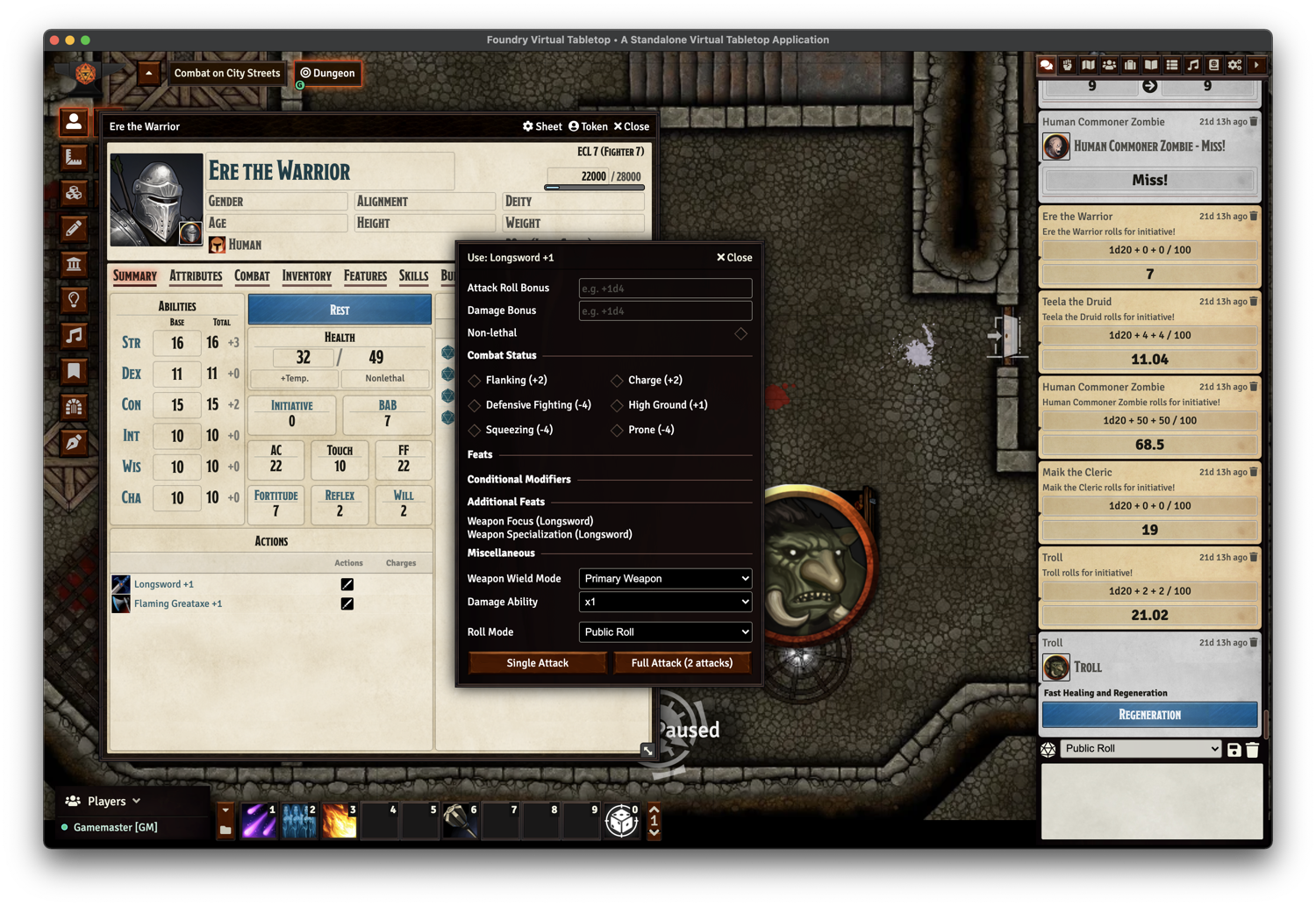 This system provides character sheet support for Actors and Items, support for systems like Psionics, Containers, and Shapechange and ever-growing compendiums with data on Monsters, Classes (along with features), Spells, Feats, Magic Items*! (Plus we have a custom skin if you are into that kind of things.)
*Some of them are currently descriptive only, as the system is in heavy development.
Installation
Just search for 3.5e SRD in the Foundry system browser and click install! It is that simple!
Documentation and Wiki
You can read more on how to use the system on System Wiki
Support
You can find me - and other system users - on project Discord Community or message me - Rughalt#4238 - on Foundry Discord Community!
If you find any bugs or have a feature request, you can visit project GitLab issues and see if some are already posted there and if not - you can add them so they won't be forgotten.
Originally based LoopeeDK conversion of Furyspark's Pathfinder1 system. Assets used in background map by Forgotten Adventures (forgotten-adventures.net)