This module is a free preview for Beginner Baubles by DeepDark Designs, a collection of 200 special 5th edition magic items designed for 1st-level characters and intended to make character creation even more thrilling, rewarding, and collaborative than ever before!
With this preview module, you'll get access to the rules that govern the acquisition and use of baubles, new equipment types and weapon properties, and twenty baubles from the two-hundred contained in the complete collection.
You can learn more about the Complete Collection here.
And, you can purchase the Complete Collection here.
Module Contents
This free preview of Beginner Baubles provides:
20 Items
1 Actor
18 Journal Entries
4 Rollable Tables
4 Folders & 5 Sub-folders
Keep in the Loop
Our team of DeepDark Designers are always cooking up new and exciting ways to enhance your game and we're planning to bring a lot more of our content—current and future—to Foundry VTT. It's a great idea to follow us in order to keep up to date on the latest news and announcements. You can do so at each of the following places:
You can also reach me directly via email at daniel@deepdark-designs.co.uk or on Discord at AenyMehrunes#6198.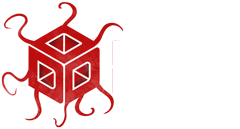 Gallery