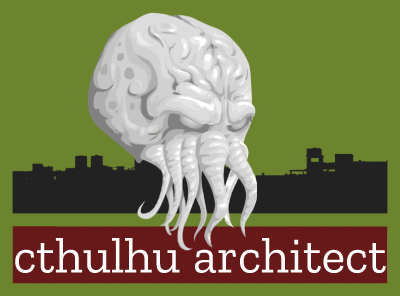 Iä! Iä! Cthulhu friends!
From the depths of R'lyeh, I present modern maps of horror for your FoundryVTT games. The stars are right! You heard the Call! Now is the time to stop dreaming and get my FVTT modules.
Within each module, you will find several location maps, each with multiple variations, including dynamic lighting, walls and multilevel support. Spice up your game by adding incredible real-life modern locations for your investigators. They will die scream with delight.
Preserve your sanity, become a patron and download all my modules and custom assets.
Experience Cthulhu Mythos like never before!
Arctic Research Station
Welcome to the Arctic Research Station. There are so many "things" to do in this research station. You can visit the garage or try to fix the broken generator. Are the dogs fine in that kennel? You should report any unusual findings through the radio room. Maybe you can do some research in the lab. If anyone is injured you can go into that infirmary for the first aid.
Whatever you do, you should watch out for that "thing".
H.P.L. Tower - Newspaper Office
Welcome to H.P.L. Tower. There are 3 different floors included in this map pack: Basement with call center, typists, linotypes, printers, archives and more, Ground Floor lobby and Offices' Floor that includes the main offices and the editor's office.I plan to design more floors of this tower in the future.
Arkham Police Station
Welcome to Arkham's police station! I hope you are here to report a crime. Unless you did something wrong and you ended up in a cell of this police station. You can practice your target in the shooting range in the basement or you can find some weapons in the armory.
Funeral Home
Welcome to the Funeral Home. This is the perfect opportunity to attend the funeral of that investigator in your group that just died. Just watch out, in case that weirdo who owns the place starts doing some ceremonies in there.
R.M.S. Mauretania - Part 5 - Shelter Deck
Welcome to the 5th Part of the RMS Mauretania set of maps!
This is the Shelter Deck (Deck C)! it includes the entrances for all 3 classes' passengers, and finally some deck area for your investigators to get some fresh air! Your investigators can explore accommodation and sanitary areas for the 2nd class passengers and staff members, hospital, pantries, scullery, staff mess areas, 1st class upper dining floor, children's' room, printers, call center, offices, 3rd class bar and smoking room. So many different areas;