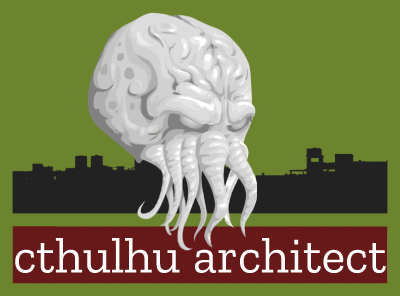 Iä! Iä! Cthulhu friends!
From the depths of R'lyeh, I present modern maps of horror for your FoundryVTT games. The stars are right! You heard the Call! Now is the time to stop dreaming and get my FVTT modules.
Within each module, you will find several location maps, each with multiple variations, including dynamic lighting, walls and multilevel support. Spice up your game by adding incredible real-life modern locations for your investigators. They will die scream with delight.
Preserve your sanity, become a patron and download all my modules and custom assets.
Experience Cthulhu Mythos like never before!
Cabaret
Welcome to the cabaret! Have a drink and watch the burlesque show. You may be lucky to get invited in the VIP area, next to the stage. Maybe you could find a way to get to the backstage?
Providence Highschool
Welcome to Providence High! There are so many things to do in this High School, that you will never get bored. Have some fruit punch at the prom or enjoy the Christmas party.
Excavation Site
Welcome to the excavation site!! We have uncovered something amazing and you must see it right now! I hope we didn't uncover an ancient menace…
Christmas House
Last Christmas, I gave you my heart
But the very next day, you gave it away
This year, to save me from tears
I'll give it to someone special
Rugby Field
Welcome to the Rugby field. What's more relaxing than a Rugby match? You can take your family there and watch your favorite team score a goal. What could ever go wrong in a rugby field?.
R.M.S. Mauretania - Part 4 - Upper Deck
Welcome to the 4th Part of the RMS Mauretania set of maps!
This is the Upper Deck (Deck D) of this huge ship: Your investigators can explore some of the staff accommodation, sanitary and storage areas, as well as living quarters for 1st and 2nd class.
You can also find the 1st, 2nd and 3rd class dining areas, along with their cooking and preparation areas; pantries, scullery, bakery, food areas and do not forget to pay a visit to the barber's for freshening up your beard's style. After all, this is a long trip you're taking!