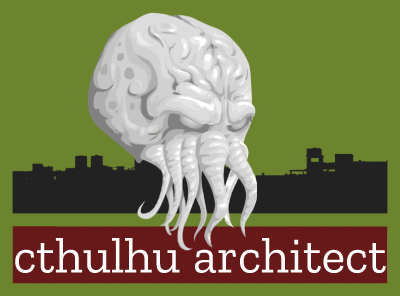 Iä! Iä! Cthulhu friends!
From the depths of R'lyeh, I present modern maps of horror for your FoundryVTT games. The stars are right! You heard the Call! Now is the time to stop dreaming and get my FVTT modules.
Within each module, you will find several location maps, each with multiple variations, including dynamic lighting, walls and multilevel support. Spice up your game by adding incredible real-life modern locations for your investigators. They will die scream with delight.
Preserve your sanity, become a patron and download all my modules and custom assets.
Experience Cthulhu Mythos like never before!
Paris Catacombs - The Ossuary
Welcome to the Paris Catacombs! In this battlemap you will find a part of the open to the public monumental Ossuary, as well as a part of the forbidden areas of underground Paris. Visit the Empire of Death (L'empire de la mort) and admire the Crypt of Passion. Solve the gruesome crime, take part in the illegal parties, but let's hope you don't find yourself in the middle of a secret ceremony, What happened to the lights? Did we awake someone..something..?
Zeppelin
Here is the Zeppelin! You can now fly to any destination you want. Have some luxury dinner on the deck or get down to the gondola and talk to the captain. Just remember that Zeppelins are flammable…
Providence Bank
Welcome to Providence Bank! It is always useful to visit the bank. You can make a deposit or withdraw some money. Why not consider getting a loan? If you want to keep something safe there are some deposit boxes in the basement – along the big safe. I am wondering, how much money do they keep in that safe?
University Department
Welcome to this university department! You can get some art classes or attend the lecture of the famous professor. Either way – watch out for bodies…
R.M.S. Mauretania - Part 2 - Lower Deck
Welcome to Part 2 of the RMS Mauretania. Included you will find the Lower Deck (Deck F) of this huge ship. You will be able to see where the staff trimmers sleep and work. You will find the main storage areas of the ship and next to them you will find the third class accommodation.