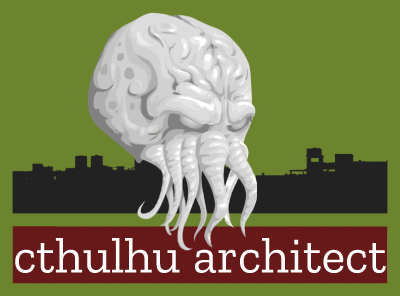 Iä! Iä! Cthulhu friends!
From the depths of R'lyeh, I present modern maps of horror for your FoundryVTT games. The stars are right! You heard the Call! Now is the time to stop dreaming and get my FVTT modules.
Within each module, you will find several location maps, each with multiple variations, including dynamic lighting, walls and multilevel support. Spice up your game by adding incredible real-life modern locations for your investigators. They will die scream with delight.
Preserve your sanity, become a patron and download all my modules and custom assets.
Experience Cthulhu Mythos like never before!
R.M.S. Mauretania - Part 1 - Orlop Deck
She is here! There are many myths surrounding ships and the reasoning of why people refer to them as 'she'. One myth says that's because "men love them". Another one says that "like a woman, a ship is unpredictable.
The most possible scenario explaining this phenomenon is a combination of the above; The 'ship as she' is a linguistic habit as a leftover from tradition, a reflection of a world which saw women as a mystery of the world, like Mother Earth and Mother Nature, someone whose purpose and utility is to carry life on the one hand, but 'needs a man to handle her' on the other.
If we want to take a look strictly linguistically, this lingual peculiarity can be possibly traced to the fact that the gender of the Latin word for "ship" — Navis — is feminine.
You can find more info on why a ship is called a 'she' – here.
But let's not waste our time on the thoughts of the past (some of them very wrong!) and let's focus to the point.
Beth's Diner
Welcome to Beth's Diner! Have a milkshake or some coffee, eat a burger and discuss about the clues you have found. Beth's is so kind a gentle – here you feel safe. Or maybe not?
Belle Epoque Hotel
Welcome to Belle Epoque Hotel! There are some many things to discover in this hotel. Get ready for the auction or start dancing in the ballroom. Have a drink in the bar or discover the dark secrets of the basement. Just be careful…
British Museum Library
Welcome to the British Museum Library – just ask for a book and the friendly librarian will find it for you. Be careful though because a crime may break the silence that is spread allover the library.
Psychoanalysis Room
It is time to open your soul to a professional that can treat the scars caused by the unspeakable entities that you met.
Gas Station
A lot of stuff can happen in a gas station. You can make a stop to relax, use the toilets or buy something to eat or drink. Just remember, whatever happens in the gas station stays in the gas station.