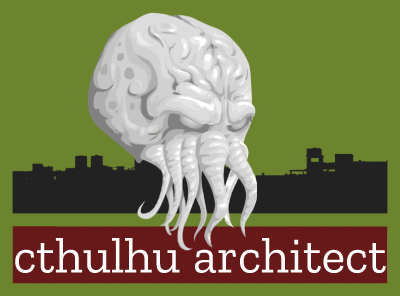 Iä! Iä! Cthulhu friends!
From the depths of R'lyeh, I present modern maps of horror for your FoundryVTT games. The stars are right! You heard the Call! Now is the time to stop dreaming and get my FVTT modules.
Within each module, you will find several location maps, each with multiple variations, including dynamic lighting, walls and multilevel support. Spice up your game by adding incredible real-life modern locations for your investigators. They will die scream with delight.
Preserve your sanity, become a patron and download all my modules and custom assets.
Experience Cthulhu Mythos like never before!
Mr Rich's Summer House
Mr. Rich owns a summer house. He has some cars, a garage, a gym and a beautiful summer house. Mr. Rich enjoys visiting his summer house and watching the fish in his small pond.Mr. Rich owns a lot of stuff but he is missing one thing. Let your investigators find out the missing part of Mr. Rich.
Zio Peppe's Gym
Some people love lifting weights while others enjoy a punch in the face. Whatever your preference is, you will enjoy Zio Peppe's Gym.
Italian Restaurant
This is an italian restaurant. Luigi the owner is an immigrant from Sicily who works day & night to please his customers. Unfortunately the mafia uses the restaurant because the food is great and the mezzanine discrete. Will you be able to uncover the truth and lead the gang to jail?
Apartment Building
Here is an apartment building. Can you find what type of resident lives on every apartment?
Graveyard
For whom the bell tolls? Will you discover what is hidden in the mausoleum? Or climb on that church's mezzanine?
Speakeasy
Morgue
This is a morgue map. Besides the normal morgue map you will also find an expansion of the St. John's Hospital map.